Heskey - English is not only a tool
更新:2015-08-28 02:02:32 | 分享:Heskey ( V985 ) | 来源:原创 | 阅读:140
标签:
In this very beginning, I just make a brief introduction to tell the motivations I take to take part in GEC:

On one hand, it is no doubt that GEC is benifical for my IELTS. I harbour the point that it is a sound access to practise my English--- a loud speak, an influent , even a logical discussion;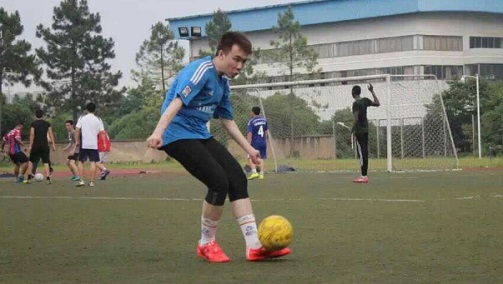 On the other hand, the paramount reason is that English is an indispensable part of my life. Recalling the four-year campus life of mine, English Corner held by English Union Association had been here with me, to make me friends, improve my English and grow me up. Despite the fact that it's hard to give a farewell to her, I had to did so at last. Came back from university, I had been so "lonely" in Canton until I came across GEC.

And a serious talking follows hereby:

The reasons that others take to "friend" English are various, I know, and they are nothing to be with me. Whereas, with the sharply increasing number of individuals who utilize English as just a tool to be examination-oriented, even examination-addicted, I think that I can not bear any more as well as say nothing. It is known that "Every forest has a bad bird", and what I wish is just that English lovers will still hold their common brief.

Therefore, it is no matter how someone treat English, even as a tool, I will go my own way, not only seeing English as a practical instrument, but also treating her as a bosom friend, who will never be "unfriended" in my WeChat list.