Brian - 如果最糟糕只是被拒绝,那就值得一试!
更新:2017-05-16 12:47:33 | 分享:Brian ( V4772 ) | 来源:原创 | 阅读:2
标签:糟糕拒绝值得
Hi everybody. I'm Brian Ho. I'm from Foshan where next to Guangzhou, the hometown of Chinese Kongfu. I think you know Bruce Lee(李小龙), Yewen(叶问) and Huang feihong(黄飞鸿). But I don't know any Kongfu. LOL!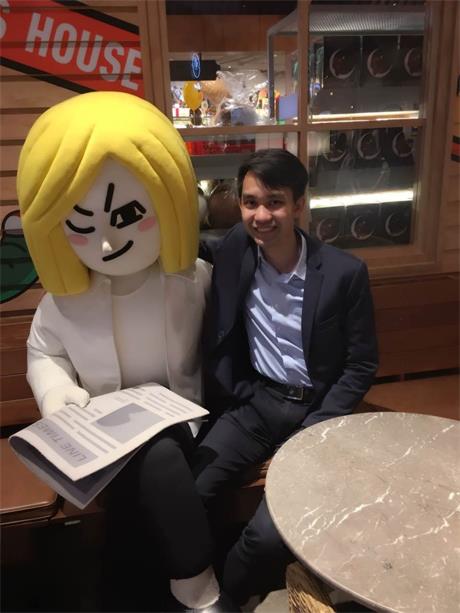 My first time joined GEC was last two weeks ago on May 6th 2017. My classmate was at Wall Street English who told me there was a great English Corner at Haizhu square for free. I have attended the English Corner twice. I knew tow amazing members here. They were Daniel and Bill. I think many memners knew them. They were two old gentlemen.

Perhaps I should talk more about myself. I'm a consultant as management and enterprise. I really want to improve English to get promotion or get a better job. But at first I love English. It lets me think difference.

Traveling is my favorite. It likes a lot of people, I went to many cities around china. My most favorite place is Tibet. I went there by myself and spent 23 days for this trip last year after I quit my job in Beijing. Because I am a consultant, I need to take lots of business trips. During the business trip if I had some free time, likes at the weekends or at night, I would go to some sightseeing or near cities. I also like swimming, but just like swimming. It's strange, right? But I don't heat other sports. I like to join any healthy and fun activities.

BTW, I want to find some partners as similar level to practice English together. You had known my level if you had read this article. My Whchat & QQ account is 113191814.