Fernando - One is never too late to touch new things
更新:2017-05-30 22:21:13 | 分享:Fernando ( V3559 ) | 来源:原创 | 阅读:143
标签:
Hello, everyone ! My name is Fernando. It sounds like somewhat Spanish style? Yeah! It's just a Spanish name.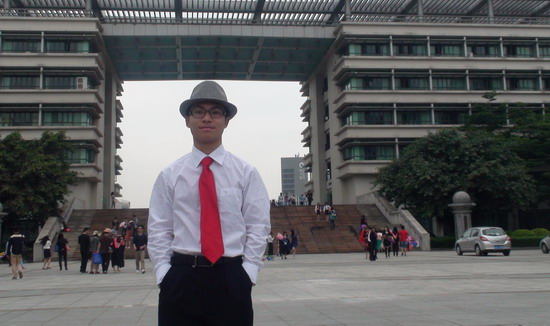 To tell you the truth, I'm a typical English language lover, just like all you guys. Besides, I taught myself a little Spanish. As the saying goes, "One is never too old to learn." , although I had graduated from university, there's a new start for me to experience the new things. Having been exposed to English for several years , I found the English knowledge I had gained during my school days is impractical, just so-called "dumb English".

However, when I came across the GEC, my situation had changed! In the big family of GEC, it's such a good opportunity for me to communicate with different people in English. During the process, I made great progress in my oral English, as well as broaden my circle of friends.

My favorite sport is running. I used to do some running alongside the Zhujiang River at the weekend. Just like many running activists set some goals for themselves, I am looking forward to taking part in the Guangzhou Marathon next time. Additionally, hiking famous mountains, fishing, swimming, sight-seeing became my manias ad well.

From the bottom of my heart , I am willing to make some contributions to GEC, which can explains my motivation for becoming a new volunteer of GEC. Last but not least, I sincerely wish to cooperate with each of our GEC members successfully, thank you!