Loulou - Beautiful things happened by chance
更新:2016-01-24 12:30:20 | 分享:Loulou ( V1566 ) | 来源:原创 | 阅读:136
标签:
Hello, everyone. It's been two months since I joined this family. During this time, I've met and communicated with lots of excellent guys here which broadens my horizon and forces me to chase after them. Some of them are doing well at their career. Some of them can speak great English and Cantonese. Some of them travelled around and experienced wonderful things and places. But the most important thing is that all of them are doing volunteering works for the GEC and English learners. In my opinion, it takes quite a lot of energy and time of everyone to make a non-profit organization to well-developed. So I want to say thank you to all of them and hope to join them to be excellent like them.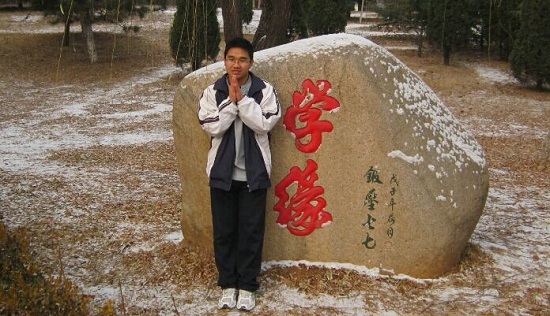 Next, let me introduce myself briefly. I'm loulou from yulin guangxi. Now I am a postgraduate of SCUT majoring in material engineering.



In fact, there are two side of myself. One side is that I enjoy doing sports. I love playing basketball, table tennis, badminton. Skipping and go hiking, swimming, running is also my hobby. I have joined lots of clubs concerning sports in my college. I have taken part in the Beijing international marathon. I am a member of badminton team of college and club.

The other side is that I'd like to be a person sitting and standing quietly sometimes. I will sit down in front of the desk reading a book and listening to music. At this time there will be a cup of tea or a glass of milk just lay by my side. And I know this is what is called in French c'est la vie.


I have found that I love Guangzhou for all kinds of food, for its tolerance, for GEC and GECers. I'm really hoping to find a good job in Guangzhou this year. Best wishes to me.