Marvellous - Don&#039t let others steal your dreams
更新:2018-04-23 16:53:13 | 分享:Marvellous ( V6685 ) | 来源:原创 | 阅读:0
标签:
Hello, everybody. My name is Marvellous Lee. I come from Guangzhou. But my hometown is in Zhanjiang---a coastal city in western Guangdong.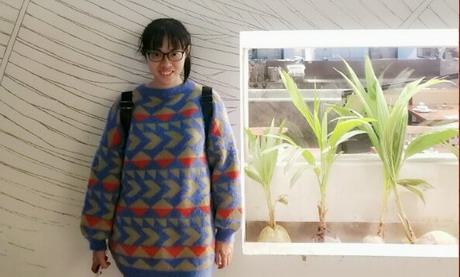 I used to work in an airline and gained much experience about jobs in the customer service industry. In my spare time, I love reading, photography and listening to all kinds of music. I often do some reading about Chinese ancient poems and essays, coupled with foreign news in English.

Sometimes I take photos with my smart phone. Although I haven't got a SLR camera and my skill doesn't seem to be so professional, I'd love to discover the beauty from the outside world and capture it as one of my best memories. Besides, I love music, especially Chinese operas and folk songs. I have my favorite singer and she's my best cross-generation friend.

Now I'm improving my written and oral English and my aim is to be an English writer and translator in the future. Maybe I will look for a new job in such a field soon.

I am a newcomer at GEC and I participated in the weekly activities last week for the first time. The activities of English corner have made me more confident and optimistic about life. I love the fellows here and all of them are easygoing and humorous.

At last, I want to share with you one of my favorite mottos---Don't let others steal your dreams. Enjoy yourself!