Stephen - Hi this is Stephen
更新:2016-04-03 23:22:20 | 分享:Stephen ( V1706 ) | 来源:原创 | 阅读:383
标签:
Brief on the following material about Stephen: English corner, Cantonese corner, volunteer, International Training, Music, Sport.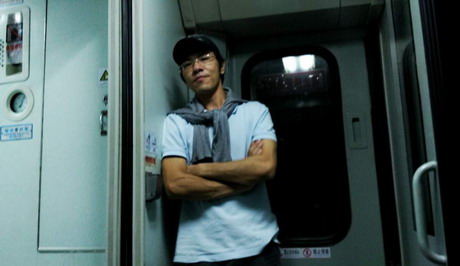 I definitely speak better English now than I did before joining GEC(Guangdong English Community). But I think my vocabulary has been shrinking, not because of GEC, of course.

GEC is mostly about speaking which was what I was looking for. My work is related to International Trading and I get to communicate with people in English, mostly by writing. Not only did I want to keep my speaking from getting worse, I also hoped to become more fluent. Then I found GEC on the internet, more than a year ago.

Like they say, you can meet people here, yes you can, and obviously this is much more interesting than merely practicing your speaking. I have met a lot of people in this community, some live very different lives than you, some share similar interests, hobbies, experience etc. Like I am into music, sport, movies and so on, there are definitely people I can talk about those subjects with in here. One of the good things about having more friends is that life gets expanded, there are more possibilities.

Although GEC is based upon English, it is not limited to it now. There are other language corners such as Japanese, French, Korean and our very own Cantonese.

Months ago I joined a Cantonese corner activity and was told that they were recruiting new volunteers. Since I can speak the language so I thought it would be fun to gain some teaching experience and to be of a little help to those who want to learn it. Now I am one of the volunteers there.(I still go to English corners) For more information about volunteers, please consult GEC website(or just ask me:) )

I am sure this will be a very interesting stage in life when I look back.

It will be nice to meet you. This is Stephen.