Kelvin - Man becomes what he thinks about
更新:2015-08-06 08:58:02 | 分享:Kelvin ( V155 ) | 来源:原创 | 阅读:245
标签:
Since the day we were born, we shuttled among many different people. People met or people gone, on the street on the road or on the way home...

If we presume there are 1000 people we met every day and counting, when we are 80 years old we can meet around 29 million different people. Presuming there are total 6 billion people in the world, the percentage of people we met in our life is one in a thousand. Which means for each 1000 people in the world we can only meet one person in our life.

But most of them just had first sight and never met again. It's just a very small amount of people we met became our friends.

Truth be told, it's so luck we can met each other in GEC English corner or on this web site.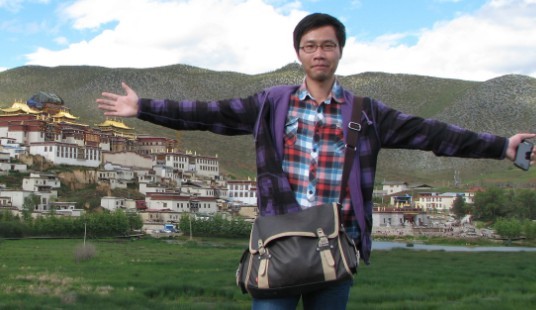 Hello everyone, This is greeting from Kelvin. I was born in GuangZhou, live in GuangZhou and also worked in GuangZhou for many years.

I still remember the first time I went to GEC English corner. It was one day in 2014, after being beaten by
the expensive tuition fees in English training institute, I search English corner in Baidu and then GEC pop up.

After that, GEC became one of the favourite places I prefer to go at my leisure time.

After joint the activities on and on, I found there are so much interesting things can take in. Many interesting guys here. People crowed around to discuss the hottest topic around us. We share we listen we practise. Happiness laughings always happened here. I also make friends here.

GEC is a big family belongs to all of us. It raised up by many unselfish volunteers and lovely regular members.
Nowadays GEC is growing bigger and bigger.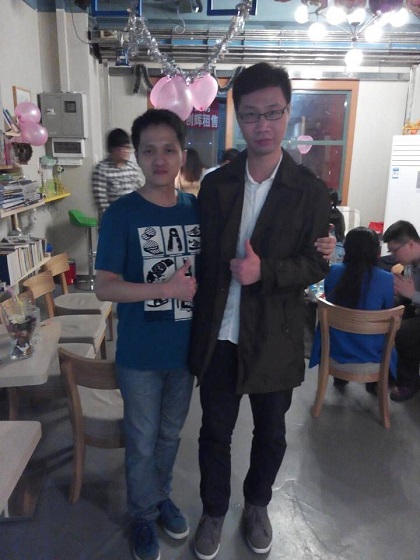 There are not only English corners, but also Cantonese corners, Japanese corner and any other corners. Especially Cantonese corners helps people from other places learn local dialect.

As a local person, I felt Cantonese started to fade in recent years. It's a great idea to have such a learning place to retain our unique culture.

Learning, growing and making myself better, I'm on my journey. How about you?