Owen - Perseverance
更新:2016-09-18 18:13:41 | 分享:Owen ( V3444 ) | 来源:原创 | 阅读:124
标签:
Hey, what's up everyone, this's Owen. Today I wanna share a story about perseverance.

The stroy is about an ordinary man. For a very long time he was like the majority, who thought public speaking is about acting, eulogizing and brain washing. Therefore he'd never been interested in public speaking, until he met the Toastmasters International. Then he started to know that public speaking is about sharing, touching, and inspiring. Thus he fell in love with it.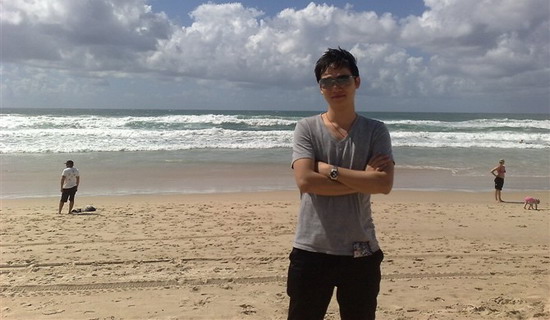 He made a great progress after he joined a public speaking club for only 10 months, He reached the Final national speech contest. May the 11th, 2012, hangzhou, China, national mandarin speech contest of Toastmasters Final . which He would never forget. Because he had been broken in by the applauding and laughters so many times during he's speech,Which was overtime for only 3 seconds eventually. He's 1st runner-up place was disqualified. He was very uneasy and upset. And he wanted to give up. However, he saw a sentence meanwhile: There are 3 kinds of people who will succeed, 1st are the persistent ones, 2nd are the ones who enjoy losing face, and the last are the ones who persist in losing face. Then he decided to be the last kind.

From taking part in mandarin speeches, he changed to English speeches. From practicing at home, he changed to practice in toastmaster clubs. That was even not enough, he brought note paper to the audience who had listened to his speeches, and asked them for feedbacks and suggestions. In which the most interesting one he had ever seen was: "change your hairdo please"

Nov the 4th 2012, chengdu,China. national English speech contest of Toastmasters Final. Anther moment to be remembered. He won the national championship. At that moment, he told himself, it is worth persisting.

He , is me. This is my story about perseverance. What about you?