Sunny : A forever youth !
更新:2014-11-23 14:37:44 | 分享:SunnyGao ( V228 ) | 来源:原创 | 阅读:244
标签:
My name is Sunny because life is filled with sunshine.
It's a great honor to join in GEC, a family full of fun, endeavor and energy. If use one word to describe myself, it will be "water". Water means unlimitted possiblity. Growing up in a traditional family doing bussiness about tea, I was fortunately to live in a prosperous city and study in a world wild horizontal university.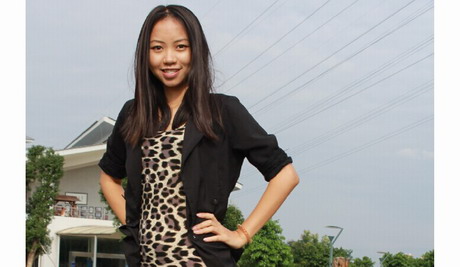 The experience makes me to have an idea about that if we habor a dream and pursue it, the dream may give feedback to us through the process. That is why to be a member of GEC. Water also stands for "everywhere". Active at anywhere of cities, gyms, bars and Starbucks. Play badminton in a stuffy day and sometimes may have a bowling competition with friends even through we get some gutter balls. If some of you have same hobbies, we could share together. Water seems virtuous.
My idol is someone like Audrey Hepburn with elegant temperament and talent in acting. She did a lot of efforts to those children who homeless or uneducated around Latin America and Africa. In my opinion, recieving education symbolize to have basic skills of making a living or even open another world to chilren. People with kindness may gain more happiness so that I would like to be virtous even though there is a long way to go.
WATER may adjust themself to life. Its definition may change since various background. At the very end, welcome you to share different idea ahout my article or things you are interested. It is beneficial to have opposite views or opinion come up with various people.
Of course, Sunny will edit more article if you like.