Jack - 活在当下,并使其完美!
更新:2015-11-03 22:30:09 | 分享:Jack ( V897 ) | 来源:原创 | 阅读:186
标签:人生故事长短
Life is a tale: not how long it is, but how good it is, is what matters. -Seneca

人生就像一个故事,不在乎长短,而在乎质量。

Hello everyone. My English name is Jack from WuHan in HuBei province near the YangZi river. It is great priviledge for me to pose my self-introduction here. Most of all. Thankfully, From the introduction invitation of seas contributing to the GEC a lot year by year, I already got. I remember clearly that the first time I set foot in GZ was 2005 at my such young age to visit my parents. In that time, All was unfamiliar for me. Even GZ was just like a new baby without buster street, high building and skyscraper but its deep culture has ded in my mind and It takes me years, I do come back GZ again with my passion and dream.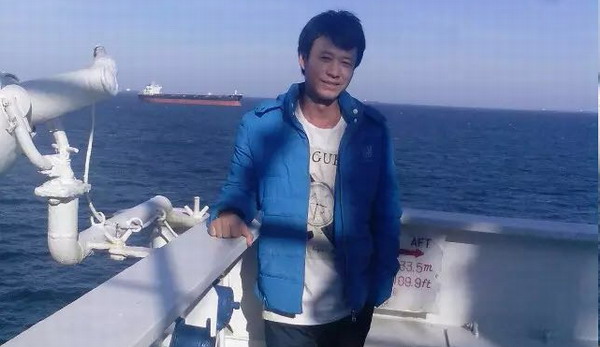 AS for English, I have to cast my memory back to my college time. In that period, one of my schoolmates mentioned to me that there was a great English corner in my campus. If you joined it, you could got a lot including English skills and social relationship. SO after that, I summoned up my courage to join it out of my curiosity. To my surprise, it was just like a new world opening up to me. In that moment, I realized that it signified a good beginning, not an end in my life. After a few years, I continuously attended different English corner to know different people especially for their mind until going abroad.

In terms of GEC, Different people have different opinions. but as for me, I firmly believe that GEC is the best English corner I ever met before not only from its huge scale but also from the service of most volunteers( seas, molly, clara, Janice, whisky, jerry, shawn, ect)taking care of GEC too much like a new baby. Furthermore, what impress me most is the passion and dream from every English lovers in GEC. They study from each other and they grow up with each other.

Now I get a new job in GZ and It means I have more time to attend the GEC to meet everyone. By the way, I love travel too much especially for the hiking and climbing mountain. Before I have been to different country, I pretty enjoy that kind of fresh experience and I hope these kind of things can keep going on forever.