Sunshine Activate Youth – Team Two
更新:2017-05-31 01:10:01 | 分享:Brian ( V4772 ) | 来源:原创 | 阅读:52
标签:
Sunshine Activate Youth – Team Two

By 英语2组: Brian Ho


On May 28th 2017, Perhaps this day was the hottest day on May. But it couldn't stop our playing heart. There were a group of idiots went to Higher Education Mega Center (HEMC). They are the members of Guangzhou English Community (GEC). The topic of this day was visiting Guangzhou famous universities and feeling the culture.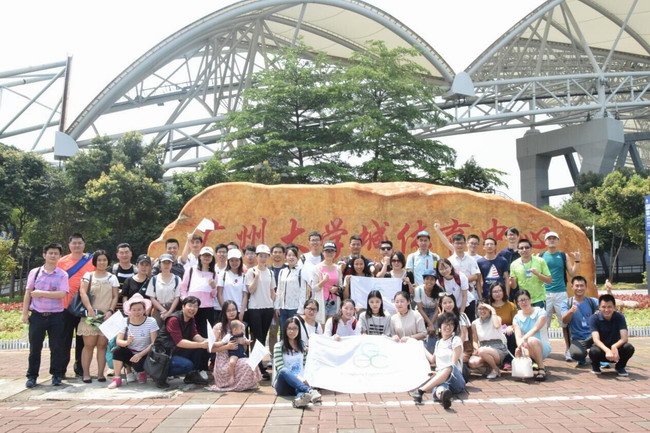 So many members joined this activity, and also there is a baby who need to been take in his/her mom's arms. We are team 2 and team 5 acted together. In the plan, team 6 was acting with us, but maybe they wanted to share girls with us, so they wanted to act by themselves.

Not few members were the first time to GEC's activity. So, most of us didn't know each other. We spent lots of time to introduce ourselves. But some of us still haven't remembered other's name yet. But we still knew our group was strong, we had antique members, psychologist, therapist, students, singles, beauties, singers, etc.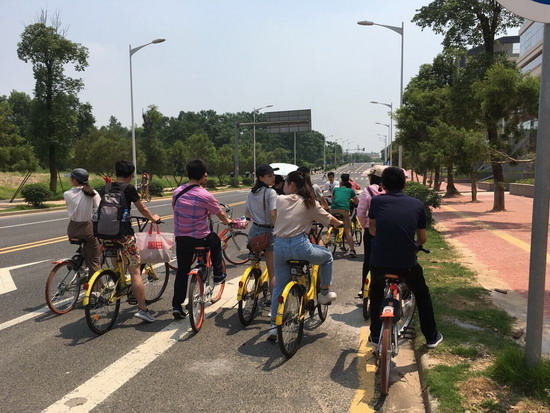 HEMS was huge, if we didn't ride bicycles. No place we could get. The strong and big rider's group caught many people's attention. Sharing bicycle and sharing economy gave us a big help, everyone rode his/her mobike and ofo. Transportation wasn't a problem, but few members knew the right way to go. We couldn't go in Sun Yat-Sen universtry. Finally, we went into Guangdong university of foreign studies.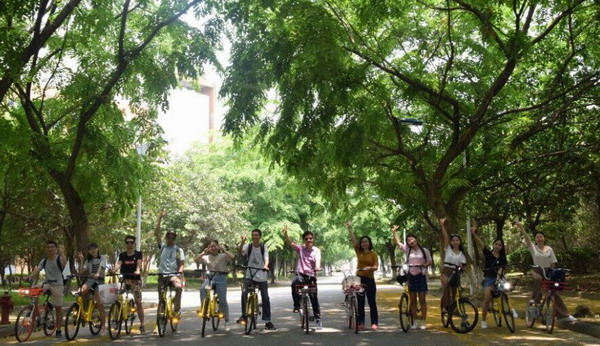 We introduced ourselves and shared our experiences in tree's shadow. Jadeite was our roof and gold was our floor. Laughing was our food. But we also needed real foot. Because there were many foodies here. No one can stop a foodie to find a great restaurant, even we lost way several times.

Are you asking if that girl is single? Maybe next time you should join our group! LOL! But I know which boy is single.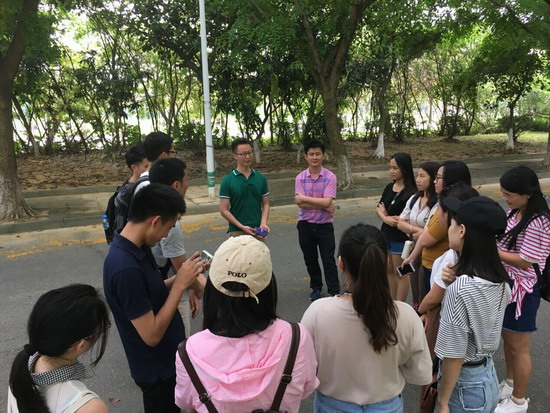 I won't tell you our team leader brought us to KTV after lunch. I hope I can call our members' name out. But I totally forgot some of their names.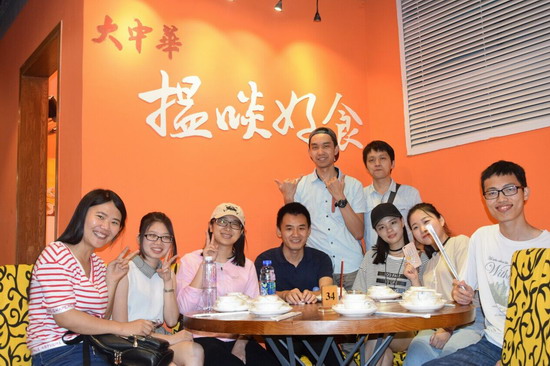 In the end. Our mission is writing a poem about our activity.



名府书香粤道南,
百年志士奔国难。
仲夏骑行求学路,
青葱裙倚伴暖男。
万里碧空金嵌翠,
寻知问道满沧桑。
五斗未成量五车,
情义忠勇铁心丹。