An unforgettable experience of Dongshan Culture
更新:2017-10-18 00:00:00 | 分享:Fernando ( V3559 ) | 来源:原创 | 阅读:1
标签:
An unforgettable experience of Dongshan Culture

--by Fernando from No.11 Spanish team
Once upon a time, I'd learnt from some friends that Dongshankou, standing in Yuexiu, is a must-go tourist attraction which contains various cultural elements including Western-style buildings, Canton food, art and religious culture.
Today ,the GEC organization gave us an opportunity to experience the Dongshan Culture.As far as I'm concerned, it is my first time to be a tean leader of an activity. I decided to just give it a shot and see what will happen. At the moment, I think it's worth doing.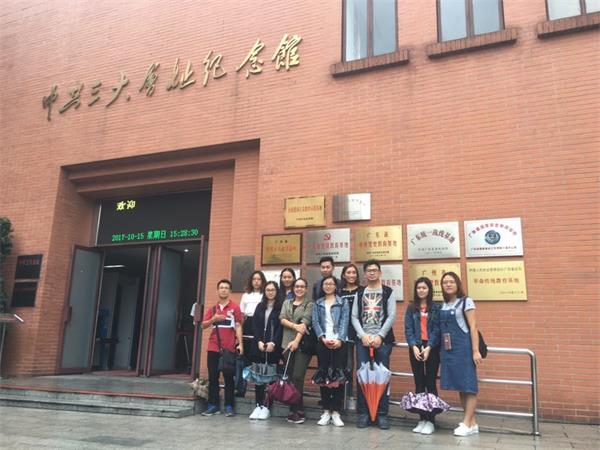 Between 13:30--14:00pm, all the members from different language groups gathered together, gave self-introductions, shook hands with each other. Afterwards, we Spanish group visited to the scenic spots one by one according to the certain route.
Our first stop is the ART11,which was the most memorable place of this trip, at least I think so.We took a family photo on this spot. That's exactly a comprehensive art space.It seems to offer you all kinds of art life. Our Colombian friend tried to show off her gifted skill before an ancient instrument.It's wonderful, right?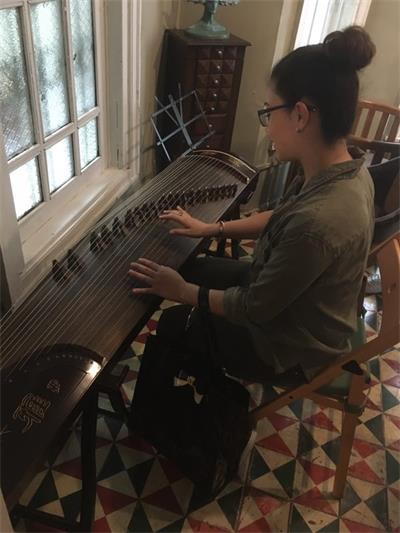 In addition, we have visited the Kui Villa, Jian Villa, Qing Villa and Yu Villa.They are the historical and peaceful places. The last two places we reached were the Musee Titan and the Church of Dongshankou. We were listening carefully to a woman when she gave us a long-lasting religious introduction.
After 5:30,we all got crumpled, but to give an end to the activity. Last but not least, I should be thankful to all members of our Spanish team and all the organizers of GEC!