GEC2018夏日湖光山色群英策
更新:2018-07-15 12:25:38 | 分享:Lisa ( V4685 ) | 来源:原创 | 阅读:64
标签:群英夏日湖光
2018GEC夏日之湖光山色群英策




2018 GEC Summer Time Activity 1 and 2




Landscape of lakes and mountains


As a member of GEC family since April 2017 in Guangzhou, I have participated for more than 40 English corner, French corner and outdoor activities. However, I followed GEC wechat account in 2016. As a member grew up to a volunteer member till this Summer planning meeting in a fastfood restaurant at Gongyuanqian Station(Line 1 or the yellow line), I was called to organize and plan for an outdoor activity. After one hour's dicussion, we had decided to start the very first time for Haizhu Lake Park on May. Luckly, Vicky was so nice to be my partner and took charge in game planning and the whole information gathering for Haizhu Lake, along with other volunteers, Biqiu, Fernando, Nancy, Lucky and other volunteers.

On May 27th, we were gathering at the exit of metro station Datang for our long-lost outdoor party. It was so hot in the morning that I almost melted like an ice cream out of refrigerator. Check the below gathering family photograph.



GEC MAY 27TH GATHERING FAMILY PHOTOGRAPH


Even though the meteo said it was going to rain, nobody believe it could really happen even after lunch. Vicky and I, we both repeated the route which we had done trial run on May 5th. So we just tried the Shahe Rice Noodle in the Park and then waited our teams came back in Park for afternoon games. Below is Vicky's preparation for game rules in RED ENVELOPES. These red packets games details were never opened up. Why?

A thunderstorm came by and we were obliged to get out of the Park since it was really dangerous if you wander in a thunderstorm zone when there is one coming.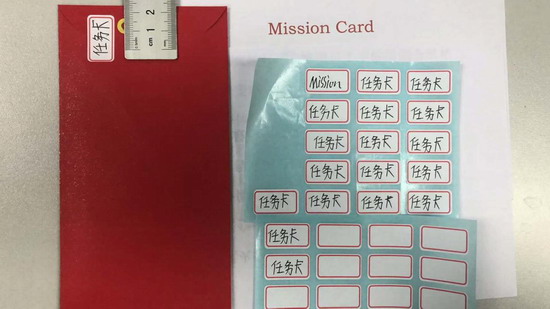 Vicky's preparation of game rules cards

Trial run gaming spot in the Haizhu Lake Park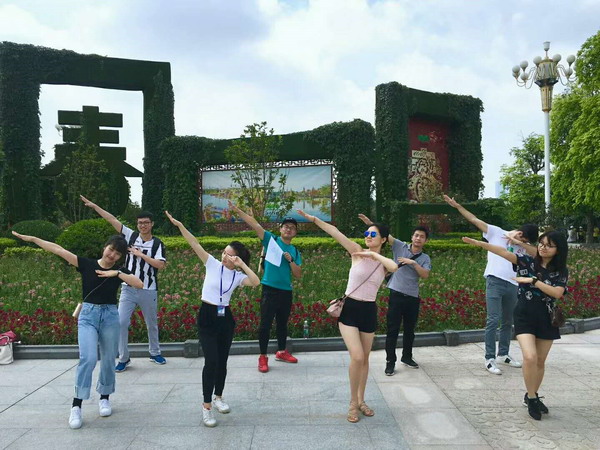 One of the best team gathering photograph


Please do a small e-Poll to vote for the best posture GEC member. Can you find Vicky?




We really have tried our best to open our eyes, sunshine day, same as our trial run day~~~



After thunderstorm came by. All team leaders gathered all members for next indoor game to continue the happy moment, I was happy to see that most teams combined with another and share a good time together.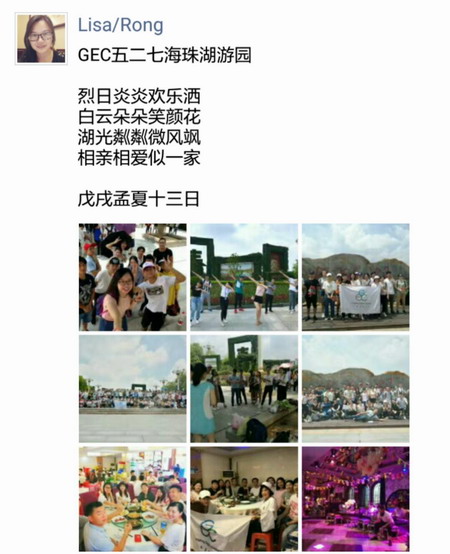 GEC五二七海珠湖
戊戌孟夏十三日
游园准备
烈日炎炎欢乐洒
白云朵朵笑颜花
湖光粼粼微风飒
相亲相爱似一家

游园不成
午阳当空照映桥,
双鸭戏水荷间绕。
进园复出树折腰,
天公不美再聚好。


The huge regret that we could not carry on our games kept me longing for next reunion. And the May days scenery at Haizhu Lake is so beautiful, beyond my description, the lawn, the birds, the flowers among bridge and waterside pavillion. What a day! Hereby, share my DAYOUSHI(Chinese old-pattern poetry) about this Haizhu Lake Park activity on May 27th.

Shortly after our Haizhu Lake activity, Seas gathered us in the 2nd outdoor activity planning wechat group to continue Vicky's fantastic game. Hereby, I need to thank our GEC IT engineer Shawn who develop an software to facilitate and simplify our grouping procedure into minutes. Specially when our GEC members are inviting friends to join for the same team, or familiar friends request to be grouped in one single team. For example, it makes easier when Robert, he was Haizhu Lake team 7 member and he told me to group their members together, then I just enter his number in a certain column to make it effective. We received more than 190 person's sign-ups on Friday, after our deadline Thurday there are still GEC members applied for participation. It is really encouraging. It was more than excited when I got all different teams' lists like this. Or I can say my anxiety rest in peace finally. Actually, Seas finish last procedure to do manual adjustment.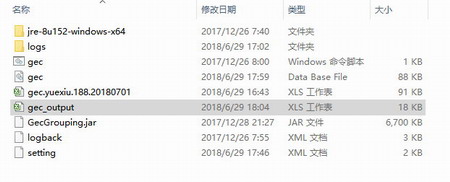 On this very special day

On 1st July, this is the birthday of our party and our outdoor activity day. I just read so many powerful articles and passages on wechat while I was waiting for our team members gathering. I was hotter inside my heart when I read this revolutionist ZHAO YIMAN, who sacrificed at age of 31 to gard our country by her blood. She is even more greater in my mind when I read her lifetime story.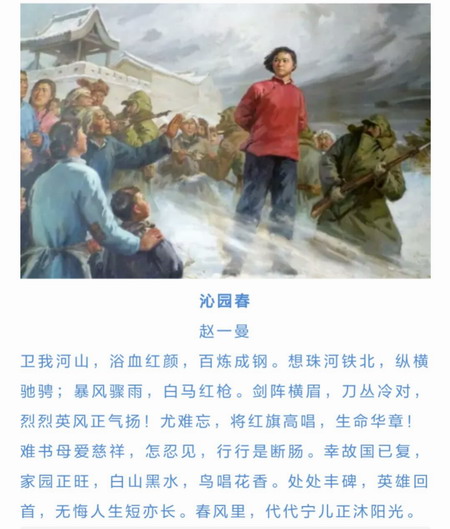 There was a small history about our Yuexiu Park activity. The five sheep sculpture was a statue of five sheep left in Guangzhou by five celestial beings during a disastrous famine at Zhou Dynasty during 880s before J.C.. And the five sheep is one of the famous symbols of GUANGZHOU CITY. Let's check our big group photograph under the statue. Quite a scene! We even attracted the Park security guard's attention, and he warned us not to put up the slogan or something similar.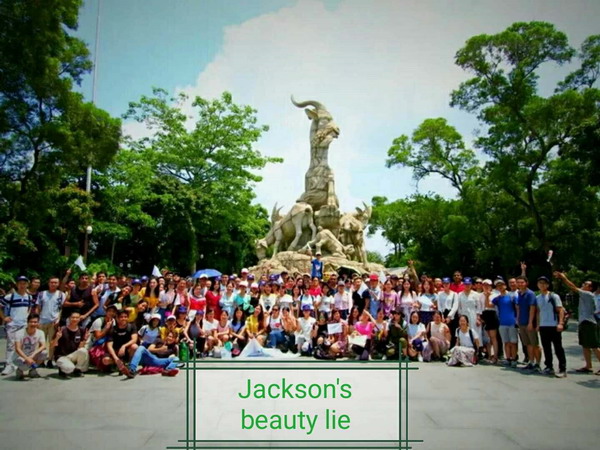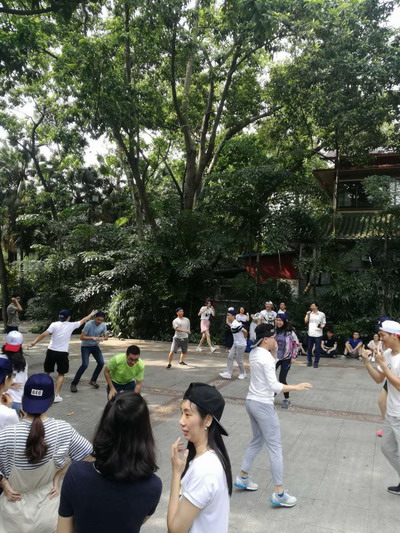 A sight of gaming


Yuexiu Park is a great place for summer outdoor activity because the park has large area forestation, providing an extensive shelter for our game. Under Vicky and Seas disposition and management, plus volunteer's assistance and supervision, team 7 got their champion after three rounds cap capturing and chasing.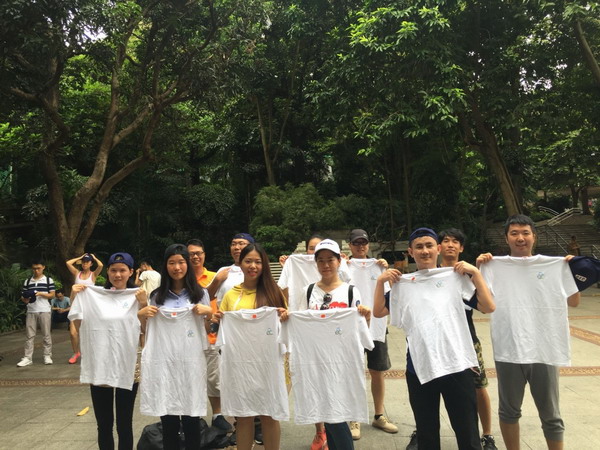 Congratulations to the champion team 7


It is really astonishing when team 7 got the champion under team leader Jackie. But we never know this magic!? It is because team number is 007 or is it because the team leader has Jackie Chen as his English name as the HongKong Actor and Director Jackie Chen.

After this activity, I was too exhausted to go back home and to lay down to rest a minute and I found my back got itchy like some poisonous insect bit me. I just checked in my mirror only to find a trace forming like Y exactly. Can I ask why???